Richard Le Sueur (MSc) – Managing Director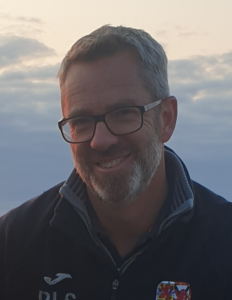 Richard is the founder and lead Architect at Golf Design Scotland having spent over 25 years working in the golf course development industry. He has worked in Scotland, Ireland, the United States, emerging Europe and the Middle East, involved in the design, construction, establishment and maintenance phases of several projects.
After studying Architecture at Robert Gordon's University in Scotland, Richard moved to Michigan State University to study Turf Grass Management under Professor Trey Rogers.
During his time in the USA he carried out his internship with MacCurrach Golf Construction, an award-winning golf contractor based in Florida. Following graduation from Michigan State, Richard returned to MacCurrach to gain further construction experience on several projects in Florida, South Carolina and Michigan.
Richard then moved to Bahrain where he worked as a consultant to the construction management team at Riffa Golf Course, before being employed as Golf Course Superintendent during the grow-in period.
Following the grow-in of Riffa Golf Course, Richard returned to Scotland to complete a Masters in Golf Course Architecture at Heriot-Watt University in Edinburgh.
Richard's experience and understanding of the construction process, establishment phases and ongoing maintenance allows him to be a "hands on designer", working very closely on each project with the developer/owner, construction team and operational staff, resulting in a cost-effective approach with great attention to detail.
Over his career, Richard has developed a wide network of contacts within the golf industry, both in the UK and overseas. He is also a founder member of the Scottish Association of Golf Course Architects (ScotAGCA).
Richard grew up in Scotland and is a member of the Royal Burgess Golfing Society in Edinburgh and The New Club in St Andrews.
Andrew. A. Mair – Development Director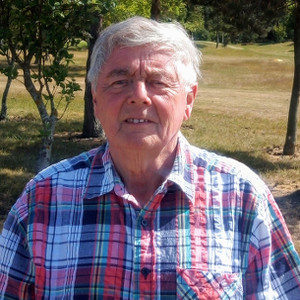 Celebrated golf course architect since 1974.
Founder and CEO of Golf Design International since 1987.
Achievements include: Design & Build of Burgham Park and Matfin Hall Golf and Country Clubs.
Assisting in the detailed design of Forest of Arden Golf and Country Club.
Worked on over 100 golf projects worldwide.
Turnaround of Parklands Golf Centre to one of the busiest golf centres in Europe.
Recognised as a leading golf authority.
Past vice president of BIGGA (NE).
He has previously acted as golf advisor to Scottish and Northumberland tourist boards.
Mark James – Director of Golf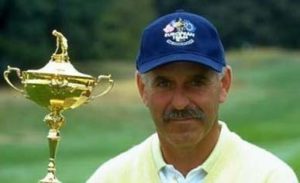 Former Ryder Cup Winner and Captain
18 European Tour victories to his name over a professional career spanning a quarter of a century
Won the biggest prize of his career when finishing second behind Colin Montgomerie in the Volvo PGA Championship in 1999
As an international name of fame in the industry, Mark contributes to Andrew Mair Golf & Management in golf course design and relationship management
David Duval – Consultant Professional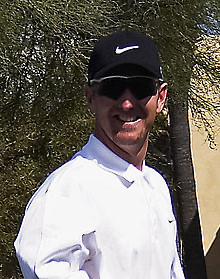 David Robert Duval (born November 9, 1971) is an American professional golfer and former World No. 1 Golfer who competed on the PGA Tour. Duval won 13 PGA Tour tournaments between 1997 and 2001; including one major title, The Open Championship in 2001.
Duval received his PGA Tour card in 1995, earning it after becoming two-time ACC Player of the Year, 1993 National Player of the Year, and playing two years on the Nike Tour (where he won twice). Between 1997 and 2000, Duval finished all four seasons top-5 on the PGA Tour's money list, including being the leading money winner and scoring leader in 1998. In addition to his major title, he also won the 1997 Tour Championship and the 1999 Players Championship.
Todd Jerome (MSc) – Construction Manager & Design Associate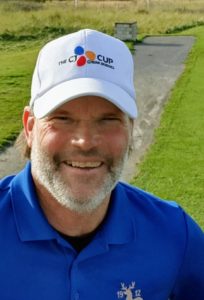 Todd brings a wealth of construction knowledge and hands-on experience to the team and oversees all areas of on-site design and construction. With a decade in the golf industry, he has been involved on high-profile projects such as The Renaissance Club (Scotland), Loch Lomond, Castle Course (St. Andrews) and Gleneagles. He has also worked in golf sales and marketing and holds a Masters in Golf Course Architecture from Heriot-Watt University.
Originally from Seattle, Todd came to Scotland seven years ago for the love of golf. Todd has played and studied courses throughout the UK and US, including all Open Championship venues, the major seaside links courses of Britain and 25 of the top US courses. A member of the Aberlady Artisans Golf Club at Kilspindie he holds a handicap of 9.
Todd is also a Member of The Scottish Association of Golf Course Architects and The British and International Greenkeepers Association.